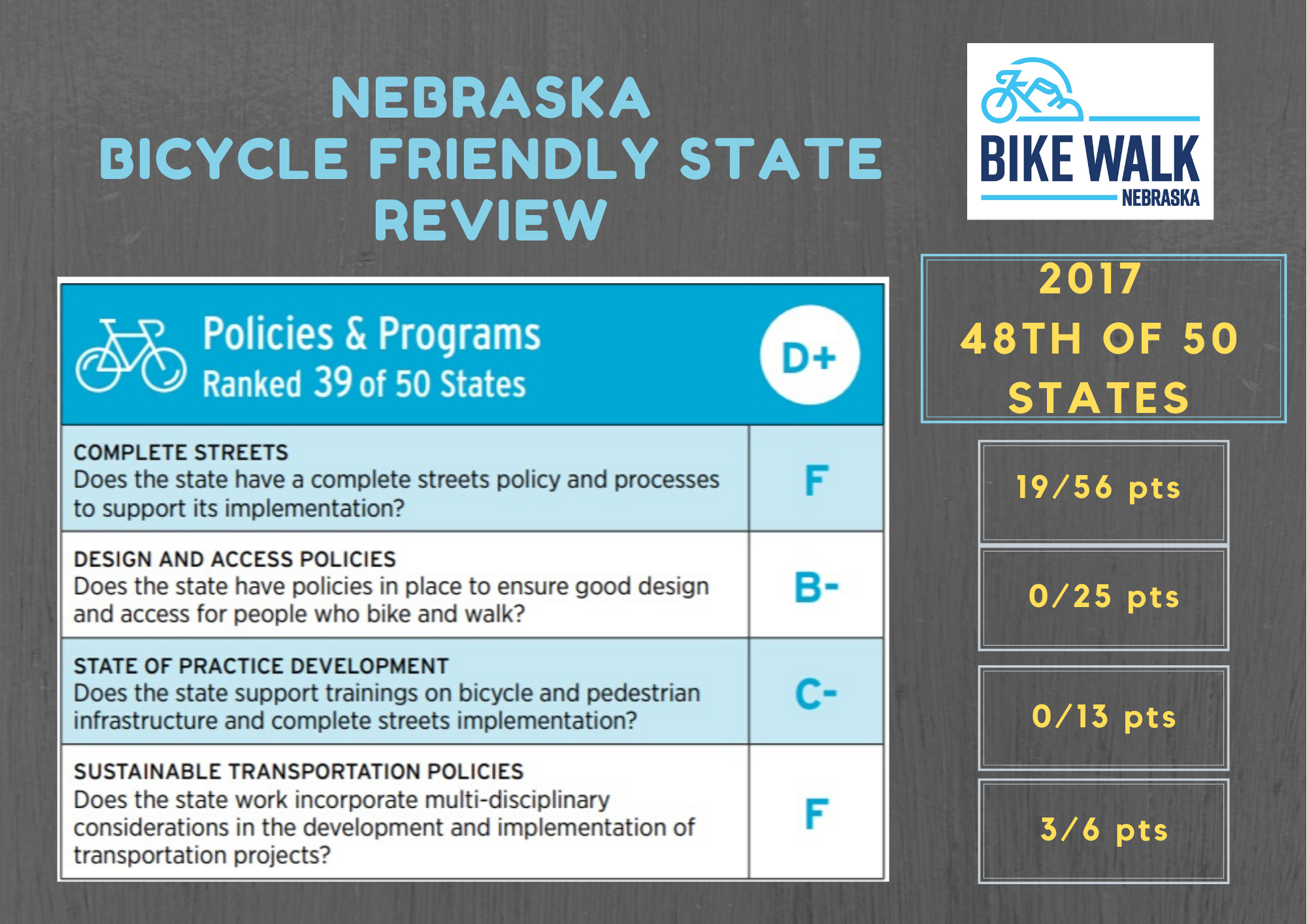 Policies and Programs
Welcome to Part 3 of our deep dive into the new Bicycle Friendly State report card. You can find part 1 here and part 2 here. Today we're tackling the Policies and Programs category.
Here's what the League says about this category:
The Policies & Programs category is intended to provide insight into the policies and programs that govern project development at a state Department of Transportation. The major focus of this category is complete streets, meaning that bicycle infrastructure will be routinely planned and built as part of bicycling being a legitimate mode of transportation in the state and on state roadways. This means that the focus is often on whether the state's policies are likely to create an extensive bicycle network, rather than attempting to determine the quality of the state's bicycle network.
If you've heard me say it once, you've heard it a million times. Say it with me now: IT'S ALL ABOUT THE PROCESS.  If we get the process right, the outcome generally takes care of itself. Of course, this is easier said than done. 
Complete Streets (streets that are safe for ALL users, not just those in cars) is the big focus of this category, and while individual cities and towns have adopted and/or are working on adopting Complete Streets policies, the Nebraska Department of Transportation has yet to adopt anything on the state level. The good news here is that the new Bike/Pedestrian Active Transportation Committee is talking about how complete streets considerations can be routinely included in their planning  processes. We don't have anything specific as of yet, but I am very encouraged about the conversations happening. 
In most cases in the past, when state highways within city limits needed fixing or reconfigured using federal dollars, NDOT would focus only on the "connecting links" of the road. The connecting link is the specific lanes that come into and through town. This means that some of the elements that could be part of a complete street (a better parking strategy, curb and gutters, sidewalks, and presumably bike lanes), were considered outside of their purview and therefore not considered in most plans. This needs to change; we've seen far too many unsafe conditions in small towns where the highway becomes Main Street.
One of the items I emphasized at the last Committee meeting was about bridges. Getting a bridge rebuilt is a major undertaking, not to mention an infrequent one. To that end, any bridge on a state highway within city limits without safe bike/pedestrian accommodation should be reviewed with a Complete Streets eye and have those facilities added during reconstruction. We can't afford to miss an opportunity to improve safety when those opportunities only come around once in a generation. 
We've said many times that we've seen good progress being made at NDOT in the past couple of years and we've developed a productive working relationship with several of their key staff. We'll keep pushing for the process and related policies to improve because we know it will result in safer streets for all users of our roads.