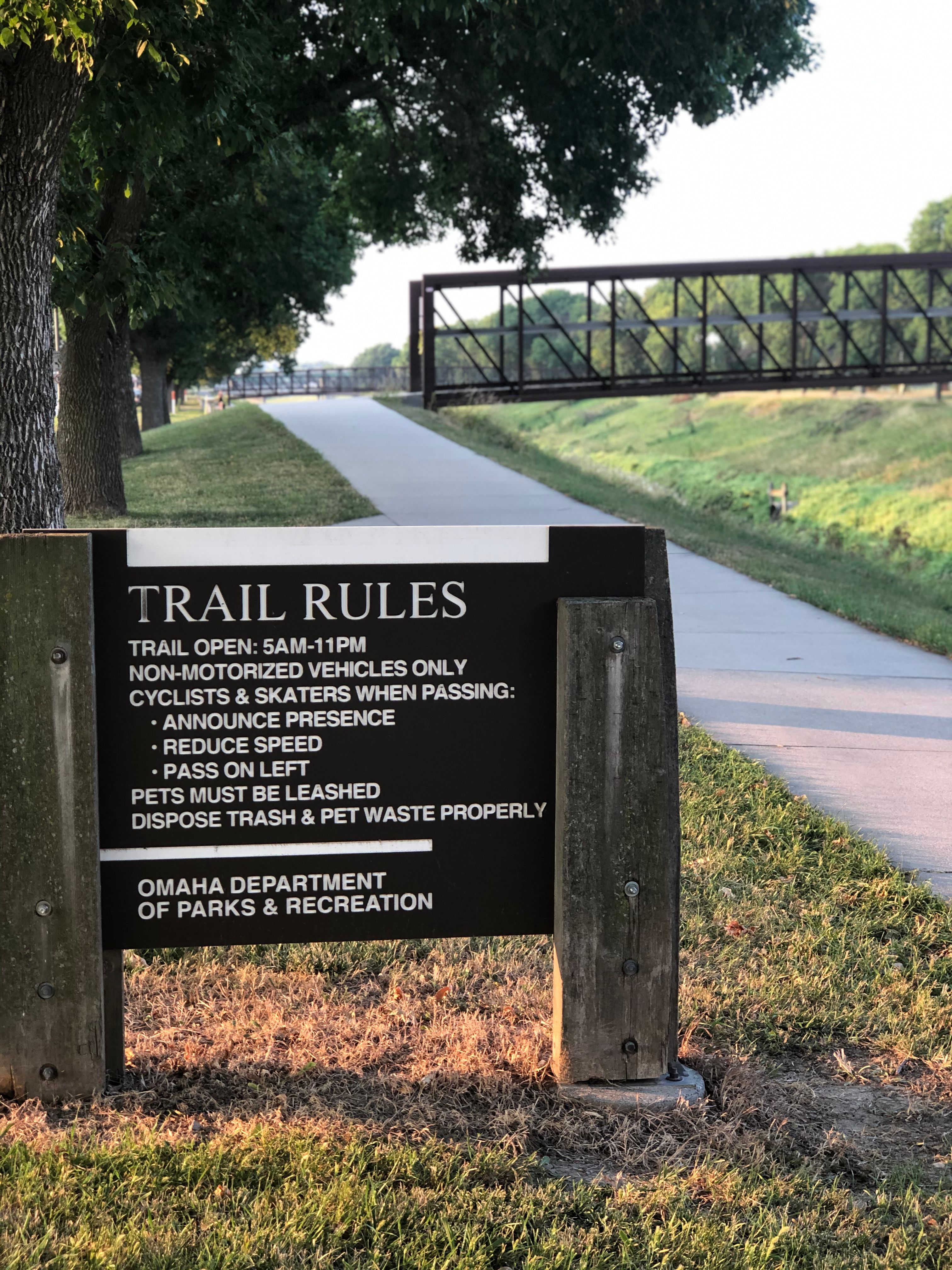 I may need to resign. There. I've said it. I made an embarrassing mistake and I feel the need to apologize. Let me back up, Several days ago I was riding Ivy on Omaha's Keystone Trail. It was a lovely day and I was enjoying a very pleasant ride. The trail was packed as it usually is these days, but nonetheless, I was having a nice time. I was getting some much needed exercise and my mind was wandering a bit as it does for many of us when we are out biking and walking on trails. This is when it happened.
I approached an older gentleman from behind who was walking to the far right of the trail. Using proper trail etiquette, I called out "rider on your….right", not realizing my error. The poor gentleman frantically jumped off the trail into the grass and I called out a cheery 'thank you!' still not realizing my mistake. I pondered his actions for the next mile or so before I realized WHY he hopped off the trail so suddenly. I was MORTIFIED.  Right is not left.  
I chalk this up to what Julie and I have begun to call Covid-brain. Trust me, I know my left from my right. But in that moment, it came out completely wrong. So, here is my formal apology to the gentleman walking on the Keystone trail. So sorry!
This experience was a gentle reminder for me to stay aware even in a situation where I feel very safe walking or biking. There has been much discussion of late about safety for new and returning riders and people out walking. I've heard it all and every time I think to myself 'I'm not new to the trails and I've got the trail etiquette thing down. I don't need a reminder'. Turns out I do.
Simple mistake. No one was hurt (thankfully). And I learned a lesson. Keep enjoying the outdoors, because it's a great outlet during this pandemic time. But please watch out for Covid-brain. It can sneak up on you.
Mona
P.S. Julie, do I still have a job?