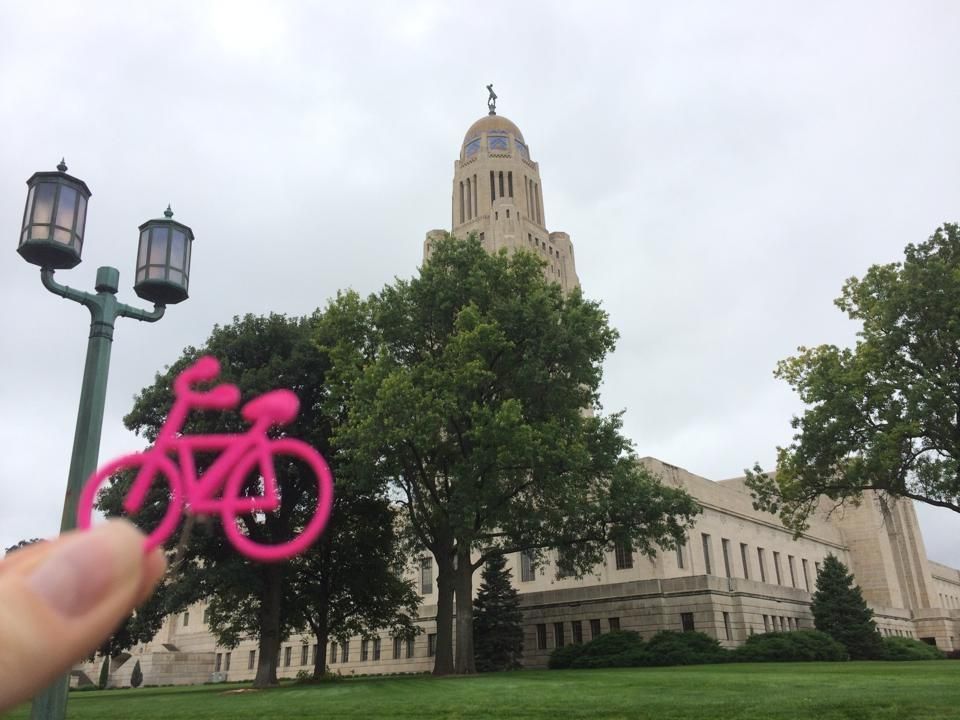 Unicam Update: LB 174
aka: If you don't count it, it doesn't count. 
Welcome to Unicam Season. As of this writing there are 684 bills (!) and 34 legislative resolutions that have been introduced. Bike Walk Nebraska is not actively pursuing an legislation this year, but we are monitoring a couple of bills that could have a big impact on biking and walking.
LB 174 is the annual bill submitted on behalf of the Nebraska Department of Transportation to clean up various issues.  The portion of the bill that got our Policy Committee's attention was the following: 
Section 30 (amends section 60-699) Crash Reporting Threshold Increase; Operator Reporting Subsection (1) Updates the damage threshold from $1,000 to $1,500 for requiring an accident report from the operator of a motor vehicle. This damage threshold was last updated in 2004. If a crash is investigated by a peace officer, the operator will not be required to file a report. 
Bike Walk Nebraska submitted written testimony (in a neutral capacity) for the hearing:
"As you know, accurate data is critical to good decision making and policy implementation...Multiple studies have determined that crashes involving people biking and walking are underreported nationwide. In Nebraska this gap presents itself this way: if an incident in an intersection involving a car and a bicycle (or wheelchair) results in no/minor property damage to the vehicle involved and no injury to the bicyclist, no crash report is required, even if there is damage to the bicycle/wheelchair. Even if a report is submitted by the bicyclist in this instance, it is classified as NR or "non-reportable" in the database and will not show up in the standard data pulled for analysis. If this intersection is designed in a way that left people biking, walking or rolling susceptible, future analysis will not show this critical data point that could inform a better design. 

The draft of NDOT's next long range strategic plan includes several goals and objectives related to improving safety for biking and walking; NDOT needs the most accurate data available to make the most informed decisions to achieve the goals in that plan. Therefore, we would request that additional language be added to LB 174 which would mandate a crash report for all crashes involving a person walking, biking, using a wheelchair, scooter or any other micro mobility device, regardless of the amount of property damage to the vehicle."
This bill has been voted out of committee and placed on General File. We will press Senator Friesen to see if we can get this change made. Stay tuned for a future advocacy alert if we need letter of support moving forward.