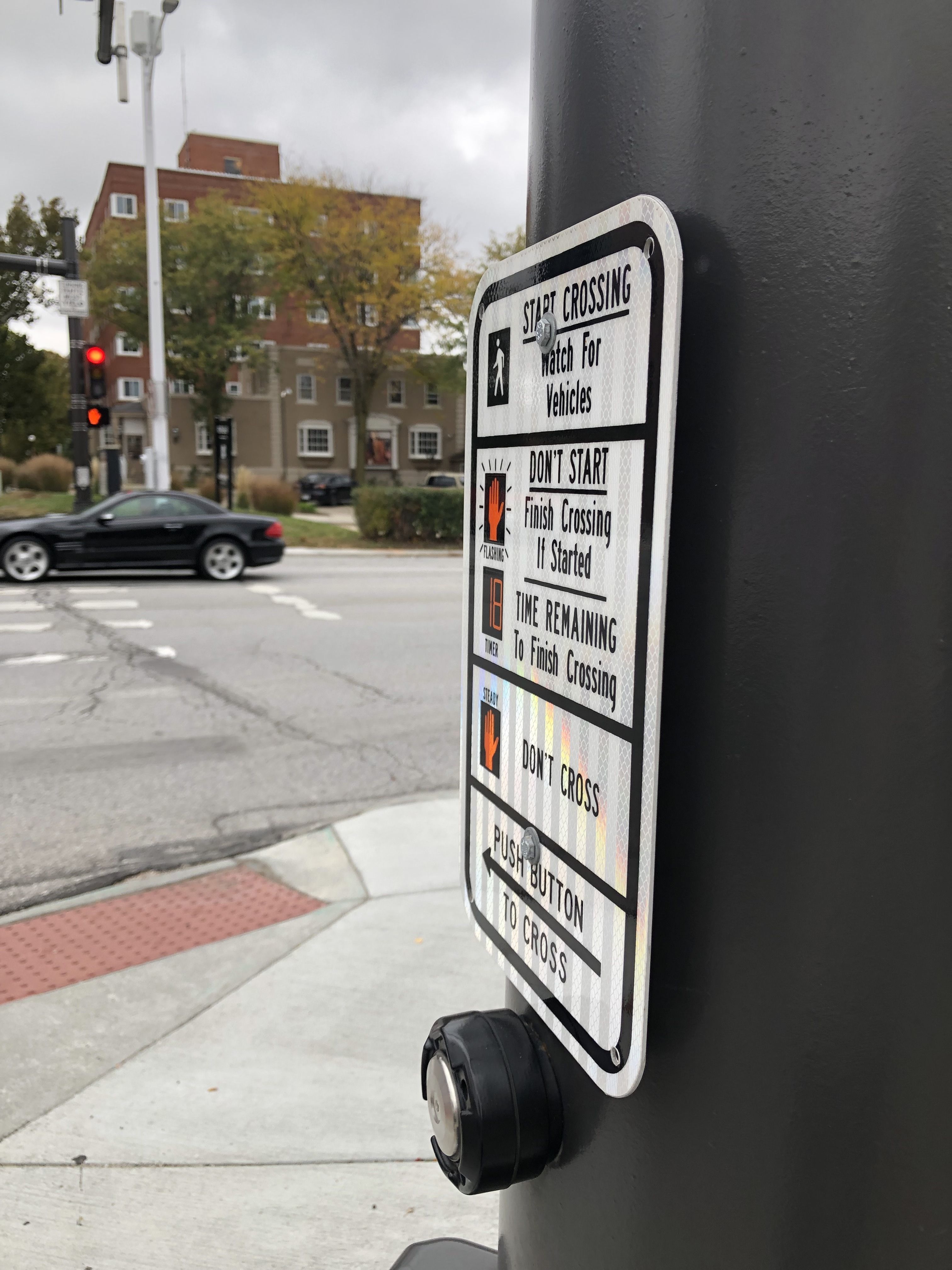 As many of you know by now, we've moved to a new office.  And not just any office, but an office that is 1.8 MILES FROM MY HOUSE!  Yay, me!!  For the first time, I have feasible, realistic options for how to get to work and I'm loving it.
Since the nice weather is still holding on, my transportation method of choice so far has been walking.  Now, we all know that I'm the walker in the office (just look back at some of my previous blog posts), but this is the first time that I've used walking as a means of transportation and not just for exercise or recreation.  And let me tell you, it's different.  
Walking with a destination in mind has rewarded me with an entirely new perspective that can only help me as Bike Walk Nebraska continues to advocate for active transportation in Nebraska.  Walking 'with a purpose' as I'll call it, has prompted me to think more about routes, road/sidewalk hazards and maintenance, pedestrian crossings, and high motor vehicle traffic. For instance, no longer can I avoid crossing an extremely busy main thoroughfare if I want to get to work, whereas when walking for exercise I could just avoid these areas altogether.  
My experience of walking to work has really opened my eyes.  Equity issues are bouncing around in my head more than before.  Safety concerns are utmost in my mind DAILY.  Carbon emissions are in my face, both figuratively and literally.  I thought I 'got it' before, but I didn't really until I lived it. I highly recommend everyone give this a try and see if you gain a new perspective.
Active transportation is HARD.  And it shouldn't be.  Let's work together on this.   
Onward and Upward,
Mona