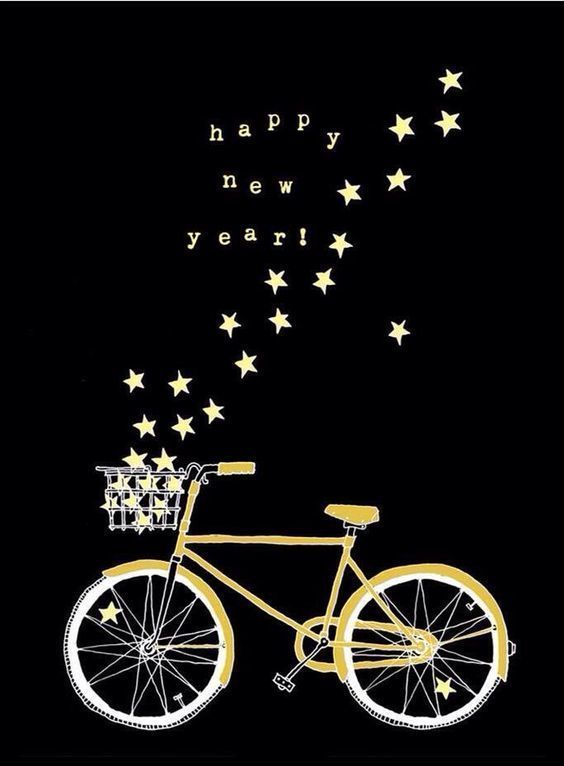 HAPPY NEW YEAR!
2021 wasn't quite as carefree as we all would have liked after the dumpster fire that was 2020, but we did make it around the sun for another trip. Fun fact, 22 is my lucky number, so I'm trying to be optimistic about what is in store for the world this year. I am very excited about what 2022 has in store for Bike Walk Nebraska! Here are a few of the many things we'll be working on this year:
We'll start the year monitoring bills that are introduced in the Nebraska legislature, including a couple that we are working on with other partners and state senators that approached us for guidance. We will keep everyone posted on the substance and progress as they are introduced. Be ready to send letters of support when you get see our advocacy alerts, and keep those fingers limbered up for extended periods of crossing. 
The Market to Midtown Bikeway pilot project in Omaha is in full swing, and we'll be gathering, analyzing and reporting all kinds of data at key milestone dates.
I will (hopefully? Stupid COVID!) be headed back to Washington DC for the first in person National Bike Summit since 2019. This will be a chance to network with my colleagues from peer organizations in other states, attend important training and meet with our members of Congress.
Our Trails and Transportation for Everyone initiative will start to take more shape this year, too. Although most of the specific work will be focused in north and south Omaha, the equity issues that are the core of this initiative will be front and center with all of the work we do.
Plans are in full swing for our 2nd annual Goldenride Bikefest. Save the date for September 24-25; heck, you can register today if you want to! Much more on this to come, but based on how things went last year, I can assure you that you won't want to miss it. SO. FUN.
Finally, I am looking forward to having the Bike Walk Nebraska board of directors come together to craft a new 3 year strategic plan for our organization. We'll be giving extra attention to goals and objectives that impact communities outside of Omaha and Lincoln. Watch for opportunities to weigh in with your observations and opinions.
We hope the new year brings good health and much happiness to all of you. Thank you for your support of Bike Walk Nebraska and for being great walking and biking ambassadors for our state. We'll be in touch with you soon!