Let's start with a quick word about local bike shops. We strongly encourage you to purchase your bikes, equipment and accessories from the experts, not the big box stores or online. Many of Nebraska's local bike shops have been in business for years and need your support now more than ever, so shop local!
So you found your bike in the back of the garage - GREAT!  Before you do anything, give it a once over with an ABC Quick Check!  If you're riding to a destination, make sure you have a plan for locking it up.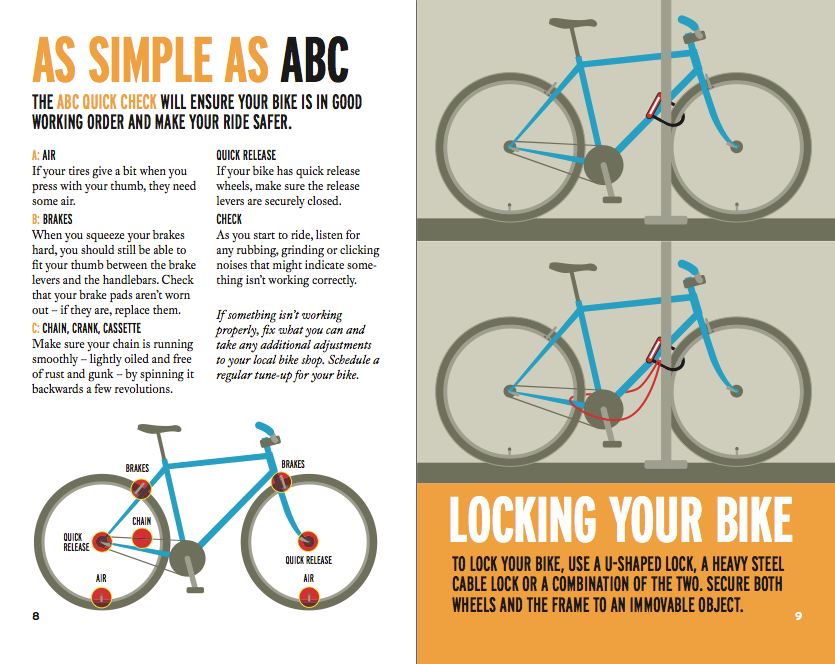 Anxious to get your kiddo on a bike? We say forget the training wheels - take those pedals off instead. You'll be amazed at how much more effective this is! View this video for tips to teach your kid to ride!
So you have a flat tire. It's a bummer, but an easy fix. Watch this video for comprehensive instructions on how to change it.
Are there other minor things wrong with your bike? Here are some good tips on how to make adjustments at home. Of course, your friendly local bike shop can also help! 
Need a refresher on how to ride safely on the road? Check out the League of American Bicyclists for advice: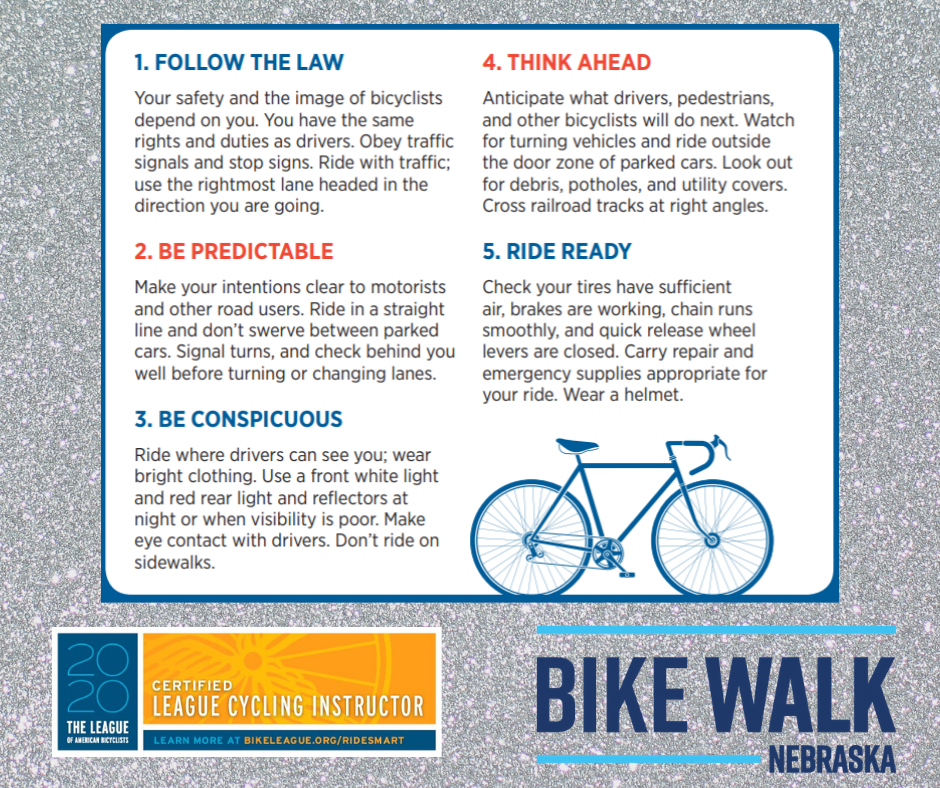 All kinds of additional Smart Cycling tips can be found on the League of American Bicyclists website here. 
Is this how my helmet is supposed to fit? 
Here is a resource for information.  Just remember:
Your helmet should sit level on your head, not tilted backward, to fully protect your forehead.
When you shake your head from side to side, your helmet should not move more than 1/2″.
You should be able to see the visor of your helmet, if you have one, when you look forward.
The straps on the side of your head should form a V just under your ear lobes.