Complete Streets
Complete Streets are those that have been designed with the safety of all users in mind:  pedestrians, cyclists, motorists and transit riders of all ages and abilities.  They are what help to make a community safe, accessible and desirable for all.  Communities with more transportation options are healthier, safer and more likely to have a strong economy. 
There is no template for what a Complete Streets model looks like; it will look differently in every community.  For example, a Complete Street design in a rural community will look very different from a Complete Street design in an urban setting.  What's important is the intent of the infrastructure:  does it provide safe access for all users, regardless of age, ability, or mode of transportation?   
If you are interested in learning more about Complete Streets policies, the National Complete Streets Coalition has fantastic information worth your time and attention.
Nebraska Communities with Complete Streets Policies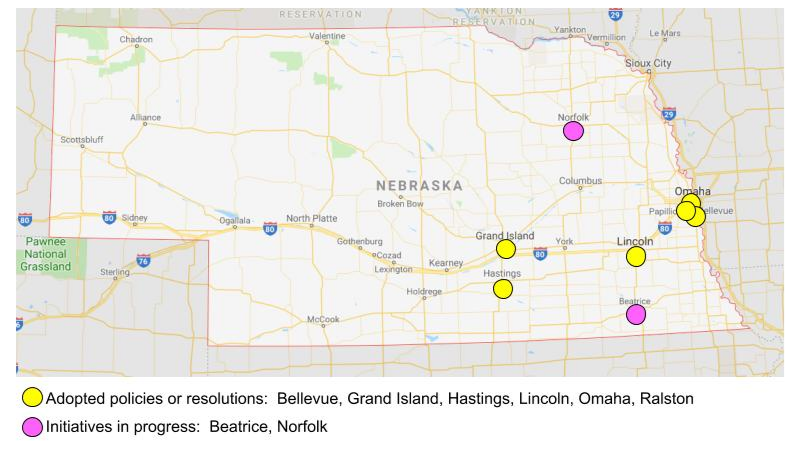 Our Role
Thanks to a grant from the Nebraska Department of Health and Human Services Comp Cancer division, we have funding to convene stakeholders in Beatrice and Norfolk to provide training on Complete Streets. These communities were chosen because of their regional significance, the presence of a community college and the proximity of a trail (Homestead/Chief Standing Bear in Beatrice and Cowboy Trail in Norfolk).
On August 1 Bike Walk Nebraska met with Norfolk stakeholders to talk about Complete Streets and answer questions as they begin to work on a policy for their community.  Information was also shared by the Elkhorn-Logan Valley Health Department and Toole Design Group.  We're excited to see the Norfolk community working together to plan for a safer future!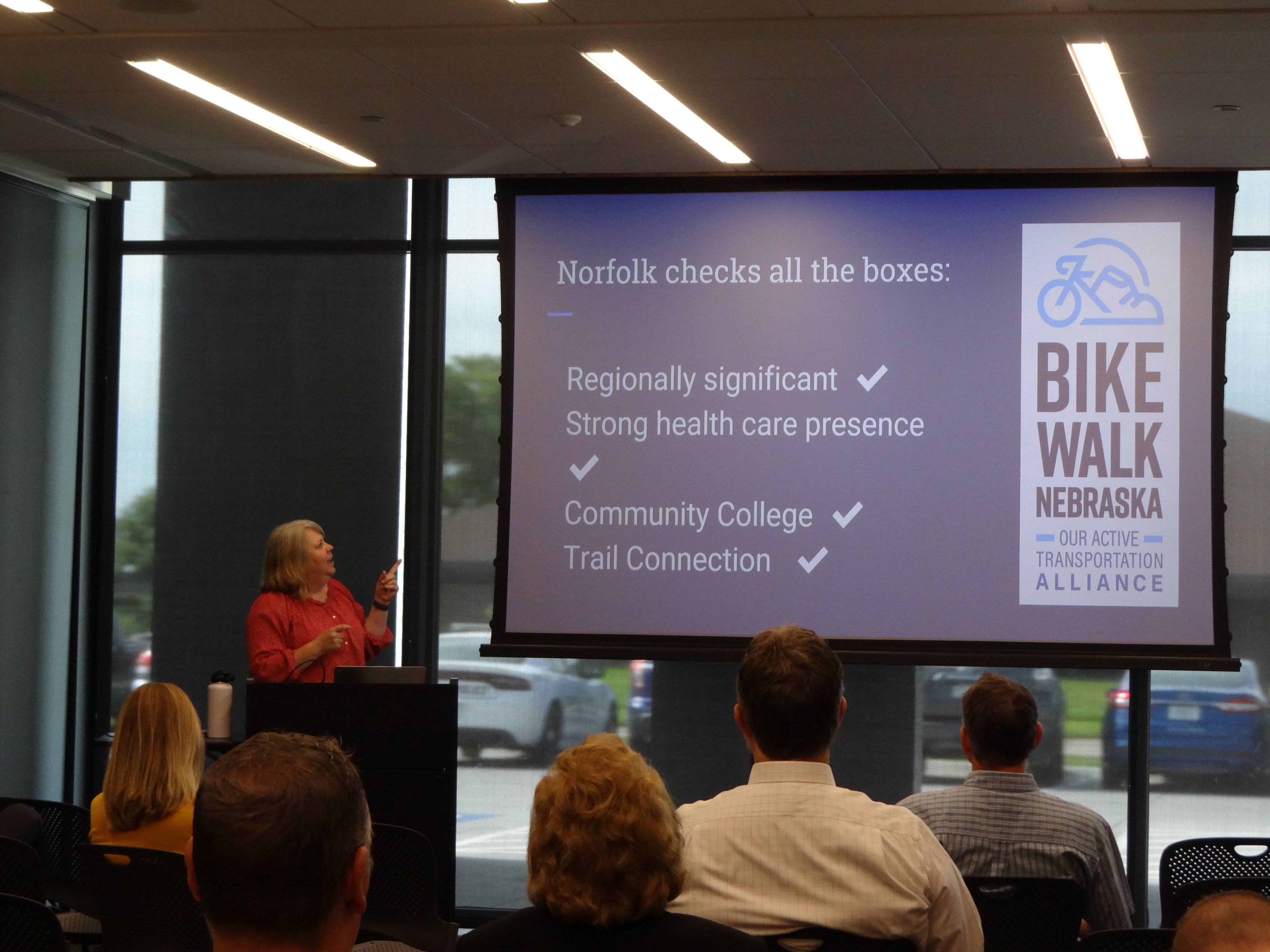 On August 9, Bike Walk Nebraska traveled to Beatrice to educate stakeholders about Complete Streets and how their community can benefit.  We had a diverse audience including staff from the health community, city staff, local business owners, citizens, and Beatrice on the Move, a local volunteer community coalition.  We're very positive about Beatrice's future and Complete Streets and will continue to provide them support!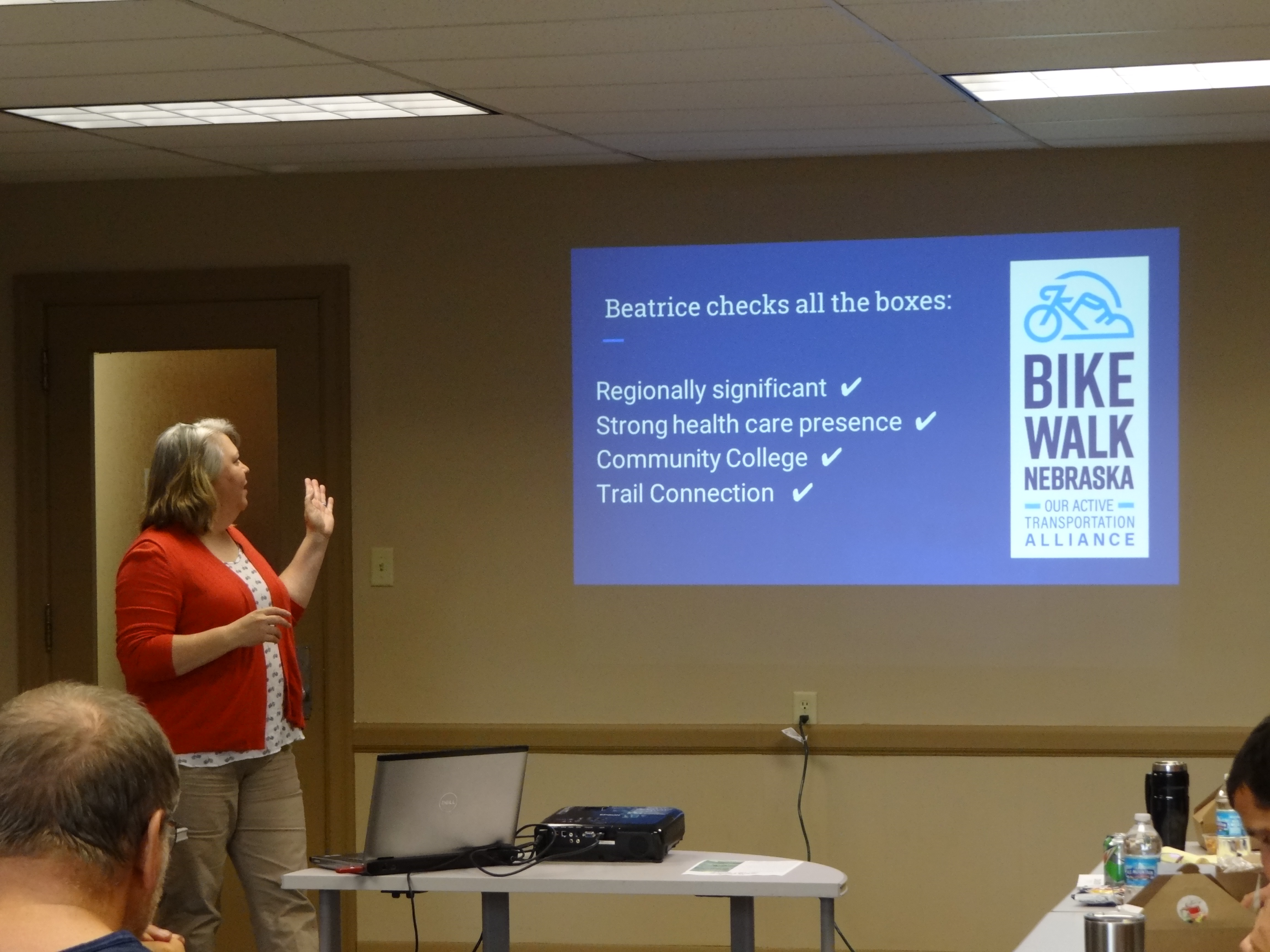 For more photos of either of these events, please visit our Photo Gallery.