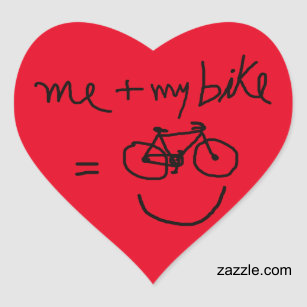 It's 8am. I'm sipping my coffee and looking out the window at what appears to be a glorious day: the sun is shining and my phone says 60* with winds only 3mph. This is PERFECT weather for National Bike to Work Day, traditionally celebrated the 3rd Friday in May, which would be today.  But alas, if you're like me these days, you're having a hard time remembering what day of the week it is, let alone the day of the month. My "bike to work" this morning would require me to bring my bike in from the garage and ride it from my kitchen to my guest room office. National Bike to Work Day has been rescheduled for September.
In short: this sucks.
On the other hand, if I look out my window and bring my gaze from the blue sky down to street level, it doesn't take long to feel optimistic about the state of bicycling. If you're like me these days, you may not be able to remember what day it is, but you are seeing people on bikes in your neighborhood in numbers like you've never seen before. You know that meme "Before social media, this is how we knew where our friends were" that shows a bunch of 1970's era kids' bikes scattered on the ground in someone's front yard? I literally saw something just like that in my neighborhood the other day. If you follow any local bike shops on Facebook or Instagram, you're likely seeing multiple posts daily showing people standing next to bikes with big smiles with captions like, "Congrats to Jane on her new bike!" 
In short: people of all ages are falling in love with bicycling again. 
Wait, is it VALENTINE'S DAY?!
Ah, young love - it's magical! That feeling of the breeze on your face and the fresh air in your lungs; the excitement of exploring new places together - nothing beats it. But those of us who have been in successful long term relationships with our bicycles know what lies ahead: the first argument about where to go for dinner ("You want me to pick up our take out order on my bike? Are you kidding me? I'm not riding on that street!") or the first big fight ("When was the last time you did something nice for me? Have you bothered to check my tire pressure in the last month?"). 
It can be hard to watch these petty arguments cause so many breakups. We would hate to see these young loves fizzle out, and we know you would, too. We have a plan - online bike relationship counseling of sorts.
Bike Walk Nebraska is ramping up a series of short, beginner-friendly/quarantine-friendly online classes that will cover general bike safety, bicycle commuting and basic bike maintenance. Our goal is to keep as many people riding as possible when "normal life" begins to resume. But we can't do this without your help, especially since our previously planned fundraising event had to be tabled until next year.
You can help us keep young love alive by donating to Bike Walk Nebraska between now and May 20. Donating is simple; visit our fundraising page on the Omaha Gives website and you'll be set. Anyone can participate - the minimum donation is just $1. We will gratefully take any support you can provide. You can also help by sharing our social media posts about the fundraiser.
In the meantime, please stay safe and healthy. Keep riding. Eventually we'll emerge from this Groundhog's Day existence, hopefully in time for us to celebrate Bike to Work Day together on September 22.
Best,
Julie