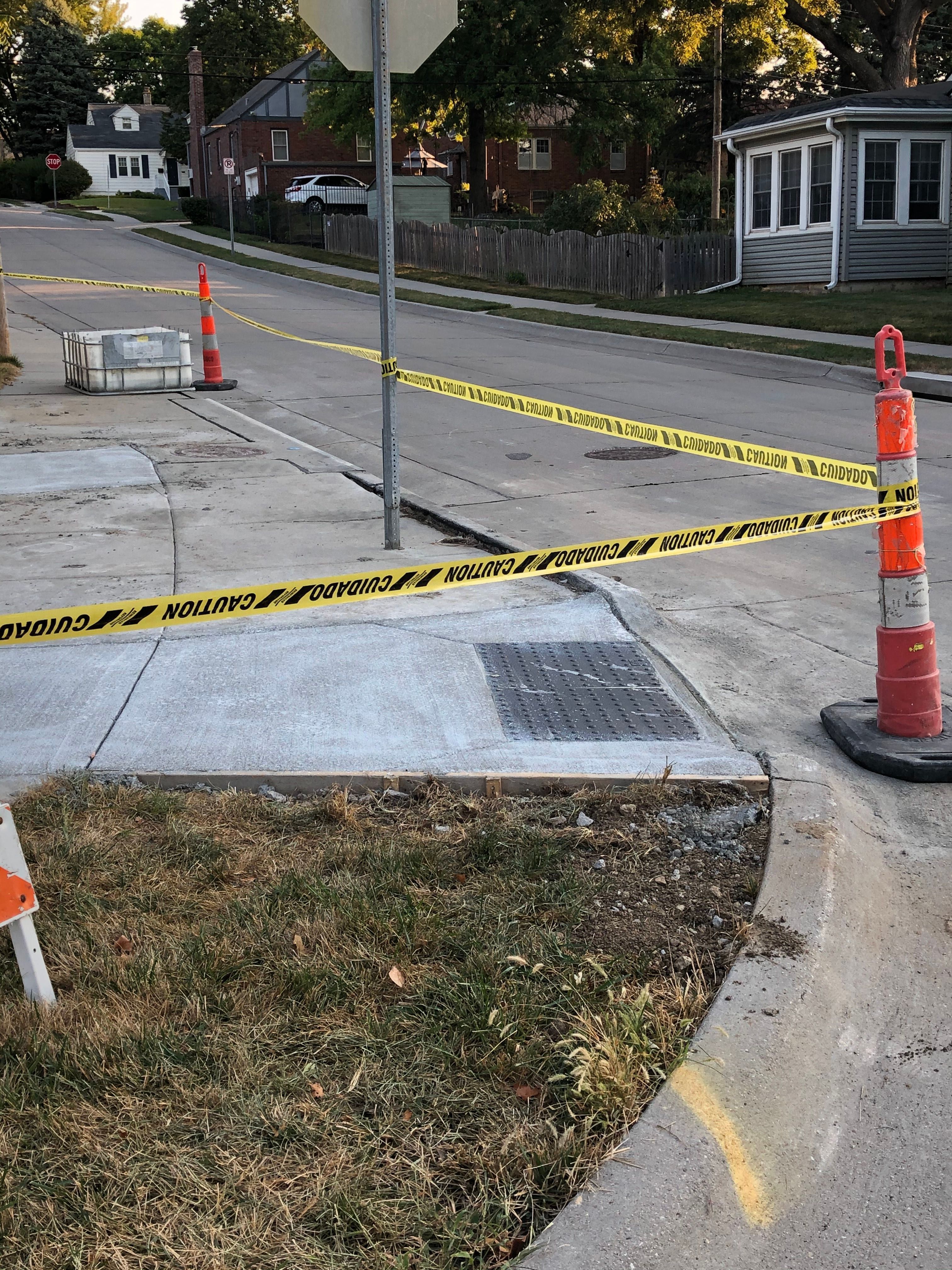 I engaged the process.  And it worked.  
Some of you may remember back in January I posted about my lack of grace meeting up with a  hazardous crack in the sidewalk. The end result was the discovery that Operations Coordinators don't bounce.  If you missed the story or would like to refresh your memory click here.   You may recall after that incident I notified the appropriate authorities to the problem sidewalk and bright paint and a barricade soon appeared.  Well, the hazardous crack has finally been repaired!  I engaged the process and it worked!
My message then and still is today to advocate for yourself and others when you see something that isn't in everyone's best interest.  And don't be discouraged if it takes a little time.  This is now September and I reported my sidewalk issue in January.  I admit I placed a follow-up call, but the important lesson is that my advocacy mattered.  The problem was corrected.
I said it then, I'll say it now, and I'm confident I'll say this again in the future:  ENGAGE THE PROCESS.  Who knows what we could accomplish?
Onward and Upward,
Mona